A summer squash, Zucchini, is one of the members of the gourd family. Its first origin is Central America, and now it is spread to the rest of the world. It grows up to 1 meter in length, and usually, people harvest in their field. People use Zucchini as a vegetable, but it also falls under the category of fruits. It is available in the groceries store. If not, you can even grow them in your house.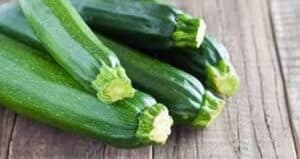 How to grow Zucchini
You need to decide how you are going to start your Zucchini
There are two methods to propagate Zucchini. One is by planting seeds, and another is by purchasing a small plant. Buying a small potted plant consumes less time and is a secure method, but it is not satisfactory as planting zucchini seeds.
It is one of the best fruit in summer. You need to plant it in sunlight, and they won't do well in cold soil. Plant it when the temperature is about 13 °C.
Finding a location for planting Zucchini
The best site to plant Zucchini is in the garden that gets sunlight rays for at least 6-10 hours per day. And the soil must be moist for planting it.
Now, it's time to prepare the soil. The soil needs to be mixed with the fertilizer and supplying the soil with necessary nutrients like organic materials. Soil should have a pH value of 6 to 7.5.
Instead of sowing seeds directly to the soil, the seeds need to be kept for 4- 6 weeks indoors. For this, in a seed tray, pour a bit of soil mixture, add seeds to it, and cover it with the soil mixture. The soil tray should be kept in the sunlight area. When the second set of leaves of the plants are sprouted, only then the plant is ready to transplant outdoors.
The next step of growing zucchini plat is planting it.
Prepare area to plot Zucchini
Firstly, dig a small hole for planting Zucchini. Maintain the distance of about 100 centimeters between each plant.
Place each seed in an individual hole. And then cover it with the soil mixture, and water the plant. The process is same if you are planting pre-potted plant.
You need to take good care of the plant. Pull out if there is any grasses or bushes around it. Water the plant and keep the soil moist.
Only after the pollination process, the plant starts to produce fruits. Pollinating insects and bees help in the pollination process. Insects and bees should first visit the male flower and then female flower for this process.
When the length of Zucchini has grown to 4 inches, it's time to pick them. To harvest it, cut out the plant from its rough stem. Varieties of zucchini plant are Ambassador, Eight Ball, French White, Gold Rush, Costata Romanesco, Spacemiser, and Seneca. 
How to care

Giving the right care to zucchini plant helps it to grow well. These plants have large leaves which take more space in the garden. They provide shade to itself and reduce sunlight to itself. So, you need to cut sheets to give more sunshine. While pruning, you should not remove all the leaves. Just cut off bigger leaves closer to the stem and dead leaves.